The Jennings Secondary School has been a shining beacon for the parish of St. Mary. The institution lit its educational torch on September 9, 1965 and is still standing proudly today in 2015. It imparts greatness to students from the nearby villages and even as distant as Parham and Wilikies. This year's theme, "Commemorating the Past - Focusing on the Future", reestablishes the motto of Success Through Sustained Effort.
Never forgetting the past, the school looks forward to what is ahead enabling its students to obtain the best education possible to become well informed and productive citizens of Antigua and further afield.
If you are a past alumni, present student or you just love the Jennings Secondary School, please feel free to show your continued support by contacting the school at jenningssec@jssantigua.com. Always remember, including God in the mix of things - the motto - Success Through Sustained Effort.
It's that time of year again when the four houses pool together their strongest athletes and put on a show. Who will dethrone the reigning champion YELLOW House? Will it be RED, GREEN or BLUE? Come on out and support your house this year on January 28 & 29, 2016.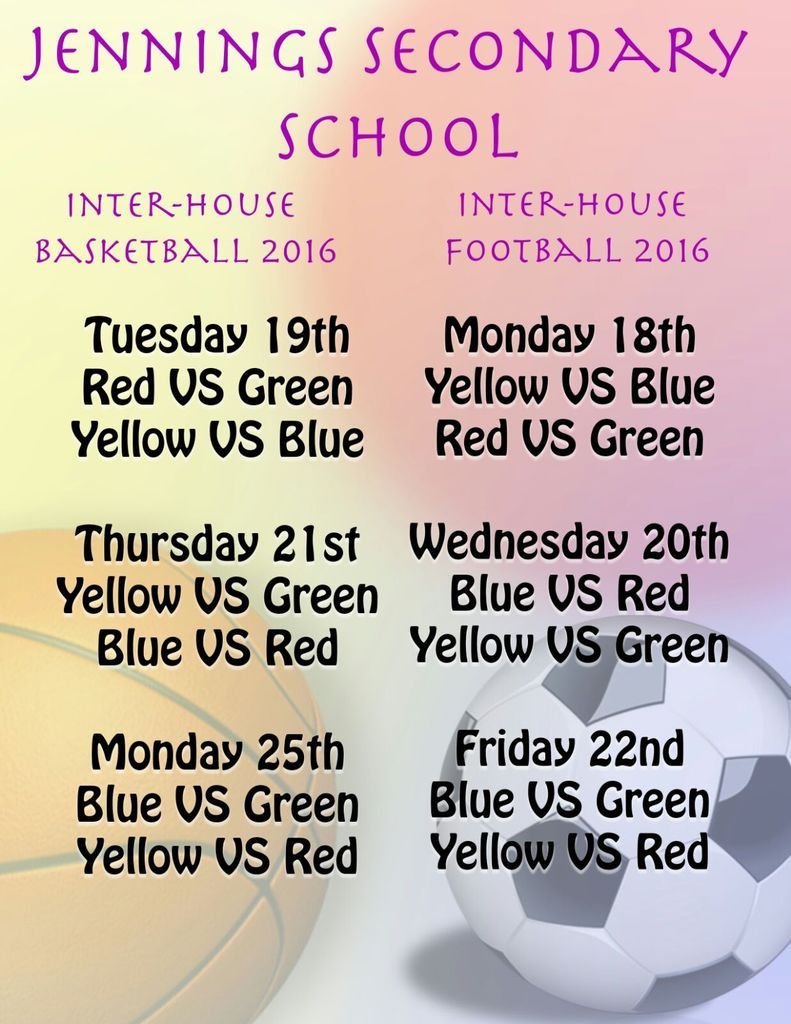 Important Upcoming Events
Basketball and Football - January 21-25, 2016 | 1:30pm Daily | Jennings Primary School Playing Field (Jennings, Antigua)

Sports Day 1 - January 28, 2016 | YASCO Sports Complex |

Sports Day 2 - January 29, 2016 | Jennings Primary School Playing Field (Jennings, Antigua) |